Howdy people? It's Scratch Day! Ever thought of making your own games? Building some cool applications? It's never been easier thanks to
MIT Media Lab
. So how would you like to be part of the team today?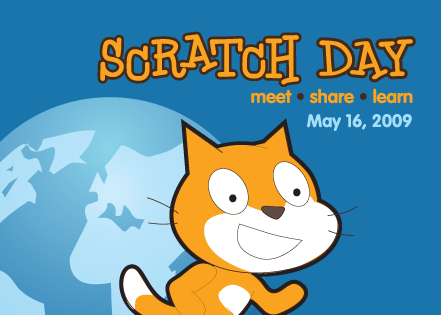 What's
Scratch
?
Scratch is a new programming language that makes it easy to create your own interactive stories, animations, games, music, and art -- and share your creations on the web.
I personally think this project is brilliant idea since, drawing board. For those of you who have experience using professional tools like Directors, Adobe Flash and the sort, using Scratch is apparently peanut to most of you. Why would it not, right? But I'm talking about a
free tool
that even toddlers can creatively out-blast working professionals when well mastered. Everyone has desires to express themselves and scratch, being novice-friendly, versatile and down-to-earth, has already gain spot in many brains across the globe. Why? Cos it doesn't take a scholar to know it's fun! XD



Sprite rocks!



Scratch is designed to help young people (ages 8 and up) develop 21st century learning skills. As they create and share Scratch projects, young people learn important mathematical and computational ideas, while also learning to think creatively, reason systematically, and work collaboratively.





Technically, Scratch projects are made up of objects called sprites. You can change how a sprite looks by giving it a different costume. You can make a sprite look like a person or a train or a butterfly or anything else. You can use any image as a costume: you can draw an image in the Paint Editor, import an image from your hard disk, or drag in an image from a website.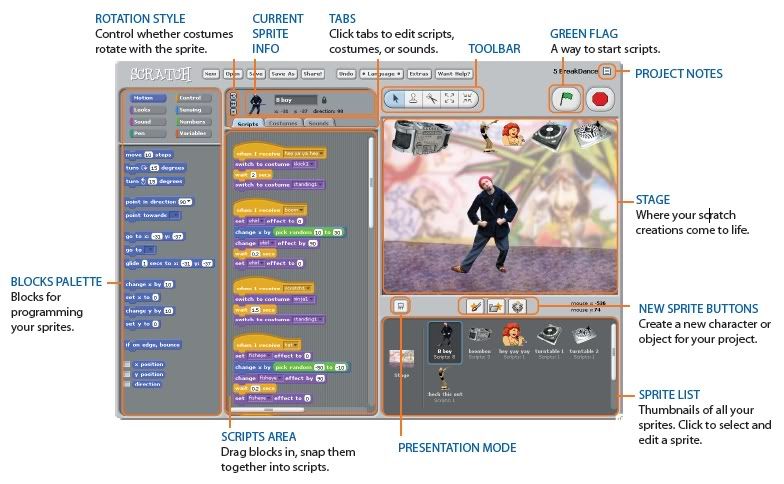 You can give instructions to a sprite, telling it to move or play music or react to other sprites. To tell a sprite what to do, you snap together graphic blocks into stacks, called scripts. When you double-click on a script, Scratch runs the blocks from the top of the script to the bottom.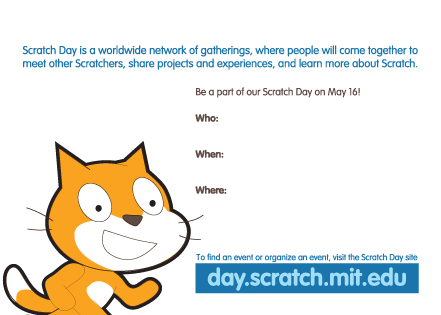 Click here to learn more about Scratch and find an event near your place to get started. It's all FREE. Happy Scratching! =D